< Back to Jeff's Blog
August 18, 2016 1:52 am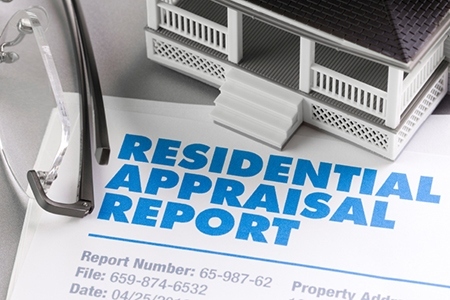 Have home appraisals become more accurate in the years since the enactment of Dodd-Frank?
For homebuyers, an inaccurate home valuation can derail the opportunity to obtain a mortgage; for homeowners, it can spoil the chance to refinance.
The answer, according to an analysis by Bankrate.com, is murky.
Dodd-Frank was expected to result in more reliable appraisals, Appraisal Institute spokesman Ken Chitester told Bankrate—one provision, the elimination of the Home Valuation Code of Conduct (HVCC), was aimed at clearing up confusion over who can present information to an appraiser and discouraging lenders from placing pressure on appraisers to value properties at a certain price.
The HVCC, however, had unintended consequences. According to Bankrate, many more appraisals were ordered through appraisal management companies (AMCs), which were dispatching appraisers to properties far afield from the neighborhoods they knew well. As a result, these appraisers were undervaluing homes, putting countless potential sales in jeopardy.
Under Dodd-Frank, REALTORS®, homebuyers and home sellers can consult with an appraiser—but this newfound permission requires some basic knowledge on the part of the consumer, Richard Koestner, partner at Iowa-based Koestner, McGivern & Associates, told Bankrate.
Koestner recommends homebuyers and home sellers ask:
• How long have you been an appraiser?
• How many appraisals have you completed?
• How often do you appraise homes in this area?
• How familiar are you with the local market?
• Where do you get the data that you use in your appraisal reports?
Asking these questions can help homebuyers and home sellers not only assess an appraisers' qualifications, but also understand the home appraisal process.
For more on home appraisals, or to learn how much your home is worth, contact a real estate professional in your area.
Published with permission from RISMedia.