February 8, 2016 3:58 am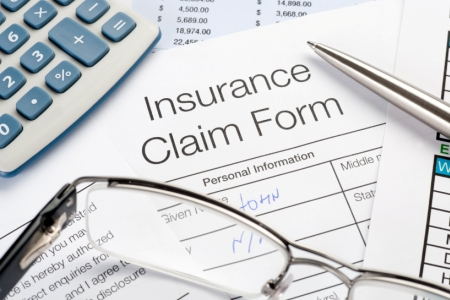 Standard homeowners and renters insurance policies generally offer some coverage for damages incurred as a result of a storm. The key to receiving those benefits in a timely manner is to contact your insurance professional as soon as possible following the incident, according to the Insurance Information Institute (I.I.I.).
When filing an insurance claim, the insurance company will ask you to complete a "proof of claim" form. In general, the claim should be filed within 60 days—this includes estimates, engineering reports and other documents to support your claim. In most cases, the insurance company will then send an adjuster to your home to assess the damage.
To file your claim, prepare a list of damaged items. Consider photographing or videotaping the extent of the damage, if it is safe to do so. Save receipts for what you spend on temporary repairs; the insurance company will provide reimbursement for these expenditures. Document everything.
If the damage to your home is so severe you need to relocate, notify your insurance company—standard homeowners and renters insurance policies pay for additional living expenses (ALE) if your home or apartment is uninhabitable.
Keep in mind that if you have a mortgage, your homeowners insurance may name both you and your mortgage lender on the settlement check. Even though your name is on the check, your lender likely will hold some or all of the insurance proceeds in an escrow account, to be released when it is time to pay the contractor.
Remember, also, that flood damage is not covered under standard homeowner and renters policies, and must be purchased separately through the National Flood Insurance Program or a private insurer. To file a flood insurance claim, start by filling out a Notice of Loss form (Form 086-0-11). These can be picked up at your local FEMA assistance center, if needed. You must also complete, sign and submit a Proof of Loss form (Form 086-0-9) within 60 days of the flood.
As with the standard claims filing process, take photographs of any damaged or destroyed items before removing them from your home, beginning a dry-out or making repairs. Separate damaged from undamaged property and compile a written inventory. This list should include both damaged and destroyed property, as well as the approximate monetary value of each. Be sure to keep accurate records, including receipts and bills, to help the adjuster prepare a loss estimate.
Source: I.I.I.
Published with permission from RISMedia.